Festivals in Jodhpur
The fairs and festivals in Jodhpur are celebrated with much pomp and gaiety. They are a reflection of the rich culture and traditions of Rajasthan.
Most festivals of Jodhpur are based on the lunar calendar so their dates may vary greatly from one year to another.
Each festival is unique and comes with its own nuances or experiences. At Ranbanka Palace, we revere the ancient customs of our land and adhere to the practices or rituals followed by our forefathers.
October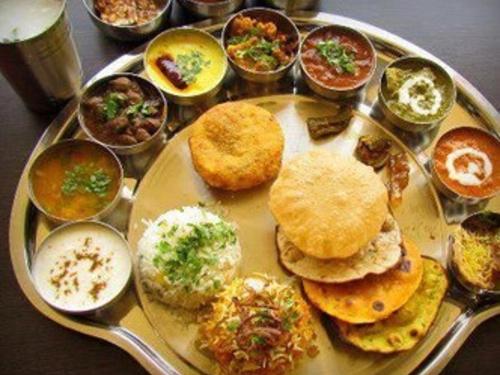 Navratri (October 10 – October 18, 2018) is one of the most celebrated festivals of Hindu calendar, celebrated with a lot of enthusiasm and excitement all across the country. Traditionally associated with Goddess Durga and worshipping her nine incarnations, the festival holds significance in north India, West Bengal, as well as the central and western regions of the country.
At Ranbanka Palace, you can soak in the bliss of Navratri celebrations with a special Navratri thali featuring Faldari kofta, Laziz Paneer ,Vrat ke aloo / Aloo chat /Arbi cutlet /Banana chips, Bagare Pumpkin, Sabudana kheer, Kesari milk or Chaas, Navratri fast dahi kebab, Makhane ki kheer, Apple Halwa, Coconut laddoo, Cut fruits, Shingada poori, Curd / Dry fruit milkshakes and more.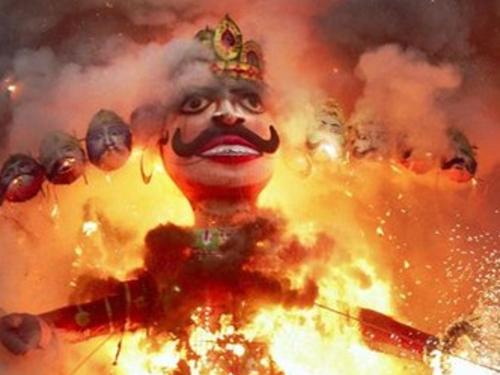 Dussehra (October 19, 2018) symbolizes the victory of good over evil. On this occasion, the city displays an array of colour and grandeur with a colourful procession of Lord Rama that heads to the main Dussehra Mela ground.
At Ranbanak Palace, an attractive and huge effigy of Ravana is set on fire followed by cultural programs with Langa Singers and Dandiya dancers. Guests can enjoy cultural entertainment and a lavish buffet dinner in the courtyard. Lal Maas, Rajasthani Desi Maas, Safed Maas, Kesari Ghewar, Rabri Laddooo are some of the specialities that are served.
Marwar Festival (October 23 & October 24, 2018) is celebrated in memory of the heroes of Rajasthan. It is held during the full moon of Sharad Poornima and lasts for two days. This festival is devoted to the music and dance of the Marwar region wherein folk artists bring to life the myth, legend and folklore of the area. Ranbanka Palace, which is symbolic of the might and valour of the Rajputs, makes for an ideal destination to explore the many attractions. The venue of this festival includes the famous Umaid Bhawan Palace, Mandore and Mehrangarh Fort.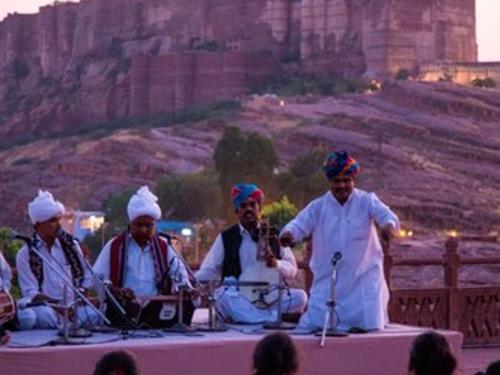 The Rajasthan International Folk Festival (October 24 - October 28, 2018) is a not-for-profit partnership project involving two of India's leading heritage trusts. Jodhpur RIFF is organised by the Mehrangarh Museum Trust and Jaipur Virasat Foundation. It features a series of spectacular concerts and events based in and around Mehrangarh Fort and has been endorsed by UNESCO as a "Peoples' Platform for Creativity and Sustainable Development.
Ranbanka Palace is an official host for Jodhpur RIFF and offers special hotel packages during the festival.
November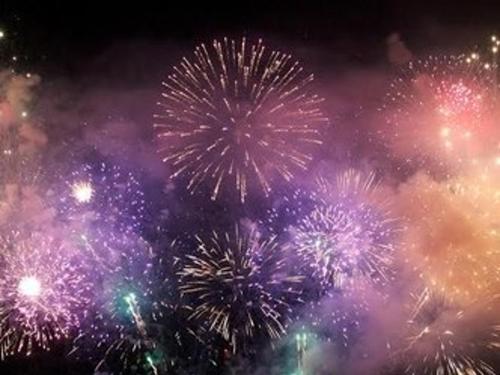 Diwali or Deepawali (November 7, 2018) is also called the festival of lights. It celebrates the victory of goodness over evil and light over darkness. Five days of festivity include celebrations like Dhanteras, Choti Diwali, Diwali, Padwa and Bhaiduj. The main festival night of Diwali coincides with the darkest, new moon night of the Hindu Lunisolar month Kartika. Although this is an ancient hindu festival, Diwali is celebrated with great fervour by people of all religions, cultures and communities in India.
At Ranbanka Palace, we celebrate Diwali with a fireworks display in the garden followed by a cultural entertainment program and a lavish buffet featuring festive specialities. Traditional rangoli patterns, flickering diyas and candles, strings of fairy lights and old lanterns create a magical ambiance.
Pushkar Fair (15 November - 23 November 2018), is one of the world's largest camel fairs. It is held on the auspicious day of Karthik Purnima, when Hindu's bathe in Pushkar Lake and pray at the Brahma Temple. Pushkar Fair is the combination of a religious celebration, a commercial fair and a tourist event.
The Pushkar Fair can be a hectic affair so do extend your stay and pamper yourself. Ranbanka Palace is only a few hours away by road and your royal holiday awaits.
December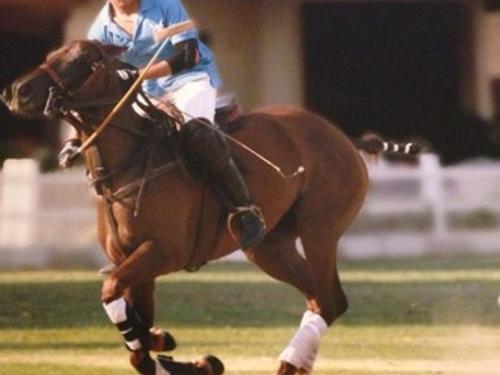 Polo enthusiasts from around the world visit Jodhpur in December. Exciting tournaments & exhibition matches, lazy Polo picnics and glamorous parties become the order of the day. This year, the British Polo Cup (12th December - 13th December 2018). For programme details of the upcoming Jodhpur Polo season, please refer to the PDF.
Jodhpur's royal family is deeply involved with the game of kings. Rajkumar Karan Vijay Singh, owner of Ranbanka Palace, was also a professional Polo player and both his sons have now discovered an unbridled passion for this royal sport. Please cheer for team Ranbanka.
During the polo season, Ranbanka Palace invites guests to indulge in a selection of royal pastimes and passions. At Spa 'By the Baradari', you can discover Rajputana therapies that were used by the royals to rejuvenate and revitalize after their sporting activities. This year, we have also introduced the Polo Picnic for the comfort and convenience of our guests.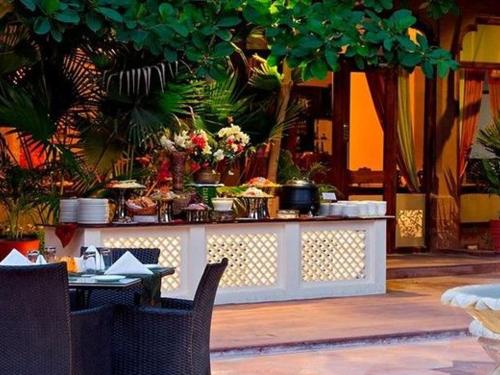 Christmas is not a local festival but still the enthusiasm and excitement that looms during this time is wonderful.
At Ranbanka Palace, we celebrate Christmas eve (24th December 2018) with a fantastic feast. Enjoy a lavish buffet with cultural entertainment that ranges from from folk singers and dancers to DJs and more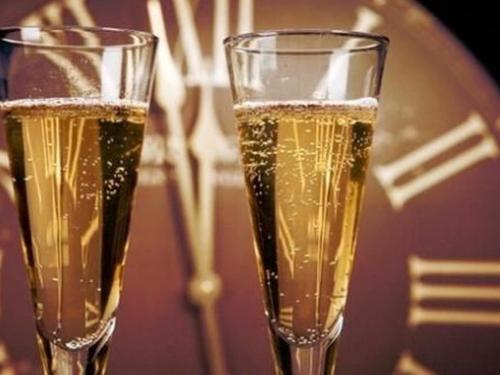 New Year's Eve (31st December 2018) at Ranbanka Palace is a cultural extravaganza featuring talented artists, some belonging to families that have been performing for the royal courts of Marwar since many generations. Our extensive buffet showcases the team's culinary prowess and the signature service design makes way for a memorable evening
Ranbanka Palace provides the perfect backdrop to explore and experience a unique celebration of culture, artistic grandeur and magnificence.
February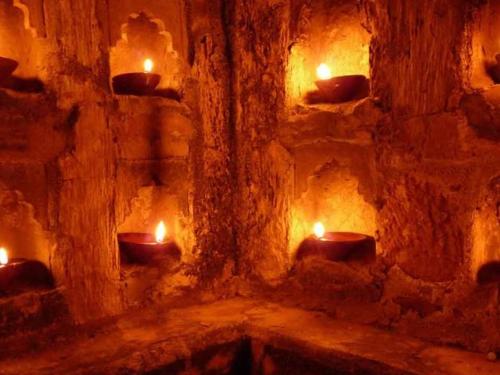 World Sacred Spirit Festival is popularly known as the Sufi Festival. Prestigious historic sites of Ahhichatragarh Fort in Nagaur (18th-20th February 2019) and Mehrangarh Fort (22nd-23rd February 2019) in Jodhpur open their doors to a veritable musical journey of initiation. Lit by the sparkling incandescence of a thousand and one candles, magnificent choreographic and musical shows illustrate the very origin of spirituality. Hundreds of traditional musicians come from around the world to attend or perform at this festival in Jodhpur.
Ranbanka Palace supports this festival and has been contributing as a hospitality sponsor.
March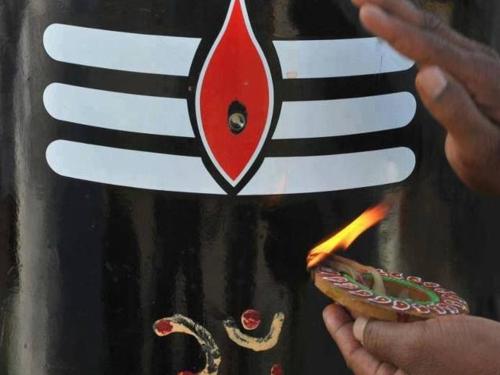 Maha Shivratri, meaning "the great night of Shiva", is a Hindu festival that is largely celebrated in India and Nepal. It falls on the new moon day in the month of Maagha according to the Hindu calendar (4th March 2019).
People often fast on the night of Shivratri and sing hymns and praises in the name of Lord Shiva. Hindu temples are decorated with lights and people are seen offering night long prayers to Shiva Lingam. It is believed that those who fast on this night and offer prayers to Lord Shiva bring good luck into their life.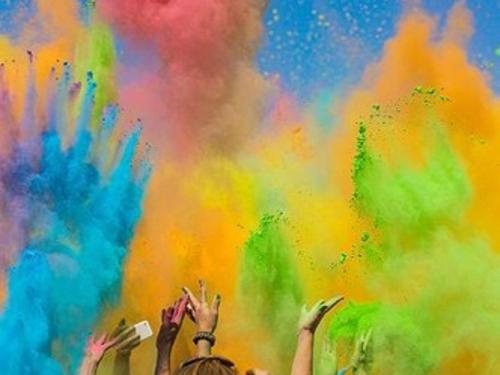 Holi (March 21, 2019) is one of the most boisterous festivals in Jodhpur. It is celebrated on the full moon day in the month of Phalgun, which is the month of March as per the Gregorian calendar.
Like most Hindu festivals, Holi has various legends associated with it. It is celebrated with equal enthusiasm by people of all ages, religions and regions. It promotes brotherhood and is a colourful expression of fun and frolic. There is also a tradition of consuming the very intoxicating bhang on this day to further enhance the spirit of Holi.