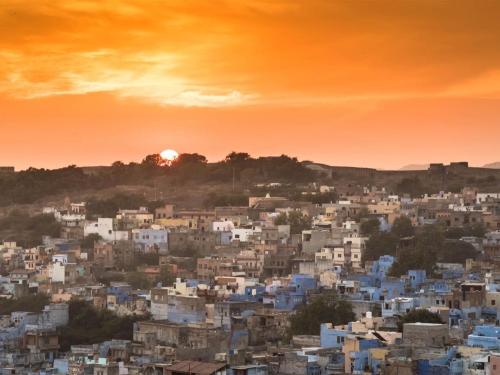 Why is Jodhpur called the Sun City of India?
Why is Jodhpur called the Sun City of India?
The most widely accepted reason behind this moniker is the fact that Jodhpur enjoys bright and sunny weather, all year round! Another popular belief relates this nickname to Jodhpur's immediate & definitive rise as a center of influence & power in the region. Jodhpur was the capital of Marwar (a region that included the present-day districts of Barmer, Jalore, Jodhpur, Nagaur and Pali) and the seat of a princely state by the same name.
However, the most plausible explanation may be found in the city's inception and the history of its founders. Jodhpur was founded by Rao Jodha, a Rajput chief of the Rathore clan. He wanted to move his capital from Mandore to a safer location so the natural elevation of a wide ridge was enhanced with a fortress of staggering proportions. Situated on a 125 m high hill, Mehrangarh is among the most impressive and formidable forts in India. Bounded by a wall with several gates, the old city of Jodhpur circles this 'Citadel of the Sun'.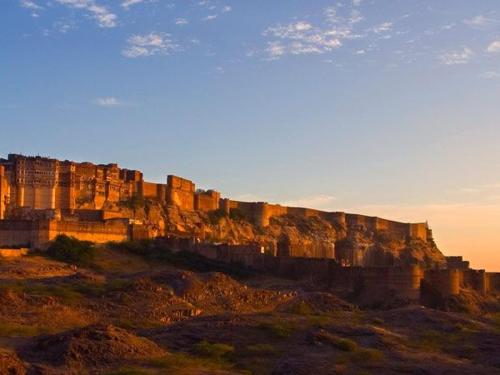 Why is Mehrangarh Fort called 'Citadel of the Sun'?
The fort was named Mihirgarh, which later became Mehrangarh, meaning Sun-fort or fort of the sun (etymology: 'Mihir' (Sanskrit) -sun or Sun-deity; 'garh' (Sanskrit)-fort). It may have been a reference to the Rathore clan's mythical descent from the sun god Surya. The sun-deity has been the chief deity of the Rathores, who trace their lineage to the Rashtrakuta Solar dynasty from the 8th century.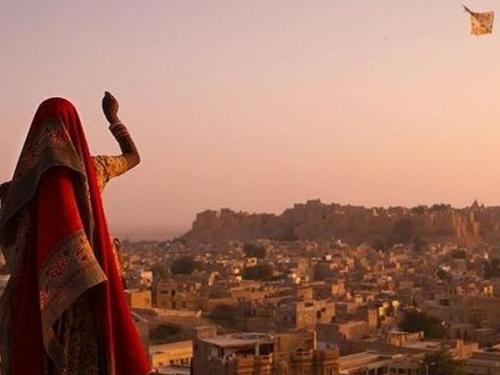 Which is the most widely celebrated hindu festival dedicated to the Sun God?
Makar Sankranti. This solar event is among the few Hindu festivals that fall on the same date in local calendars every year. Makar Sankranti also known as Makara Sankranti marks the transition of the sun into the zodiacal sign of Makara (Capricorn) on its celestial path and is the first change in the zodiac after the winter solstice. This days marks the shift of the sun into ever-lengthening days. People thank the Sun God for ensuring a good harvest and dedicate the first grain to him.

When & How is Makar Sankranti celebrated in Jodhpur?
Celebrated on 14th January (or in some years on 15th January), this festival is known by many different names and is observed with varying customs across many parts of South Asia.
In Jodhpur, Makar Sankranti is celebrated with special Rajasthani delicacies and sweets such as pheeni (either with sweet milk or sugar syrup dipped), til-paati, gajak, kheer, ghevar, pakodi, puwa, and til-laddoo. People invite friends and relatives for special festival meals (called as "Sankrant Bhoj"). Kite flying is traditionally observed as a part of this festival. On this occasion the sky is filled with kites, and youngsters engage in contests trying to cut each other's strings.