Jodhpur in December A season to remember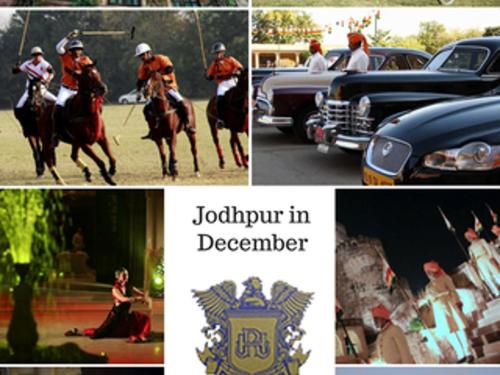 It's that time of the year again!
Every December, Jodhpur's royal family presents many noteworthy events & the Blue City plays host to celebrations of international repute. A visit to Jodhpur in December is not only a popular bucket list item for Polo enthusiasts and party animals around the world but also for other avid travellers. The city offers a diverse range of exciting events & activities.
Highlights of the month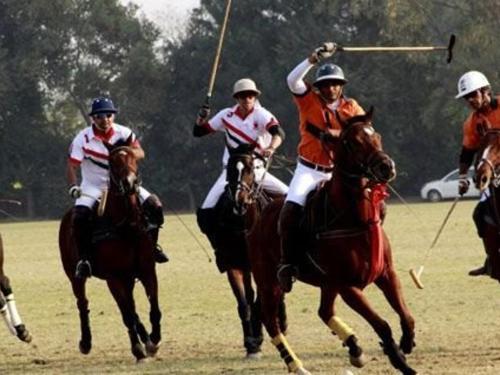 Ring in the holiday season with a visit to one of the most inspiring cities in the world. Jodhpur offers a diverse range of exciting activities and engaging things to do.
Pleasant winter attracts more wildlife & migratory birds to Bisalpur Nature Reserve
Jodhpur Polo Season
Marwari Horse Show
Vintage Cars
Fashion show
Bisalpur - Wildlife in Jodhpur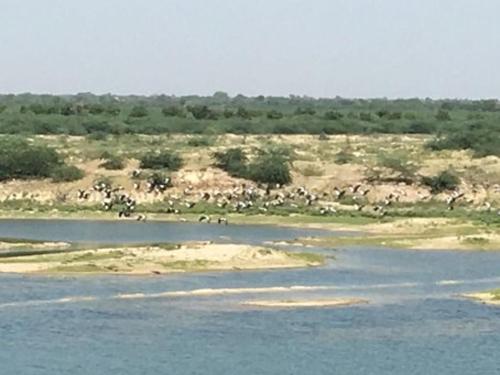 isalpur Nature Reserve is a private protected area designated for the conservation of flora and fauna in Jodhpur. Surrounded by the Bishnois, this arid desert terrain offers an ideal natural habitat for indigenous wildlife and livestock.
Residents of Bisalpur include migratory birds, rescued animals and native wildlife like blackbucks, chinkaras, blue bulls, hares, jackals, wild boars, ponies, camels, parrots, peacocks and kurjas or demoiselle cranes among others.
During the winter season, Bisalpur Nature Reserve welcomes travellers to become one with nature. You can wake up to wildlife in Jodhpur with a unique Morning Safari(Departure - 6:00 am) or explore the wild side of this Blue City with a relaxed Evening Safari (Departure - 3:00 pm).
XVIIth Jodhpur Polo Season
Duration - 25th November to 31st December 2016
Polo, the game of Kings forms an integral part of Jodhpur's culture and plays a pivotal role in the city's transformation every December.
The 17th Jodhpur Polo Season will feature many tournaments and exhibition matches including the Maharaja of Jodhpur Golden Jubilee Cup, British Polo Cup and The Hermes Cup among others. The programme also includes a Marwari horse show and vintage cars.