Celebrate Holi with Royal Traditions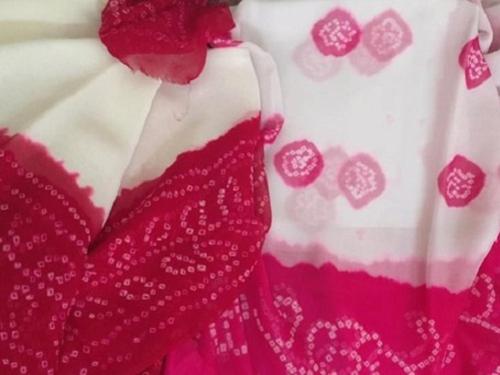 Phalguna in Jodhpur:
Phalguna is the twelfth month in India's national civil calendar. It's when the greys of winter give way to the joyous colours of spring.
In Jodhpur, fagun songs are played on the chang dhol, which is larger and flatter than a regular drum. Every evening, for the entire month leading upto Holika Dahan and stretching further to Sheetlasthami that falls a week after Holi, the blue city comes alive with traditional sounds.
Faguniya saris, made with traditional tie-dye techniques & bright shades of pink, are also made and worn during this period. Days before the festival, people start gathering wood and combustible materials for the annual bonfire that is lit on the first day of Holi
Holika Dahan in Jodhpur
Join us at Ranbanka Palace to partake time-honoured regal ceremonies, ritual prayers & a special gala dinner. On the full moon night of Phalguna, typically at or after sunset, a pyre is lit. On top of this annual bonfire is an effigy that signifies Holika, a demoness in Hindu Vedic scriptures, who was burnt to death with the help of God Vishnu. The story of Holika dahan (Holika's death) captures the triumph of good over evil. People sing and dance around the fire on Chhoti Holi.
Rangwali Holi in Jodhpur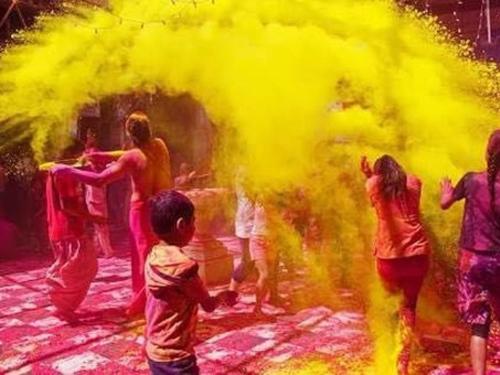 The second day of Holi is called Rangwali Holi, Dhuleti, Dhulandi or Dhulivandan. At Ranbanka Palace, guests can enjoy a lavish lunch buffet & a special dinner buffet featuring signature dishes, festive foods and special royal recipes.
We play holi with organic colors & flower petals. The afternoon programme also includes traditional performances by Gair dancers with Chang, Dhol & Thali. The melodious song and enchanting background music encourages everyone to dance with the beat.
Gair Dancers in Jodhpur
Though it can be performed at any time as a form of entertainment, Gair dance is primarily meant for occasions like Holi and Janmastami. Colourful costumes, traditional instruments and captivating dance steps are the highlights of this dance. The musical instruments that accompany this folk dance consist of Dhol, Nagada, Dholak and flute.
Flavours of Holi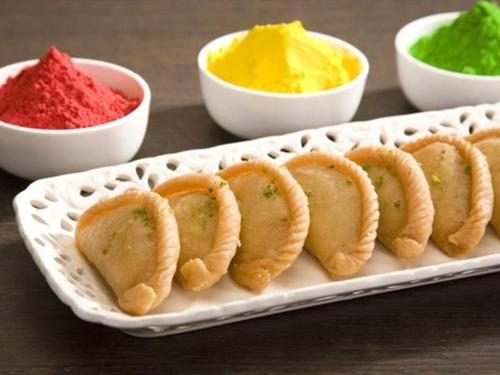 The festive seasonal foods of Holi include gujiya, ghewar , Lapsi, mathri, malpua and other regional delicacies. Some customary drinks such as those that include bhang (marijuana) are intoxicating. On Holi, this edible preparation of cannabis is used across a variety of food and drink recipes.
Royal Holi in Jodhpur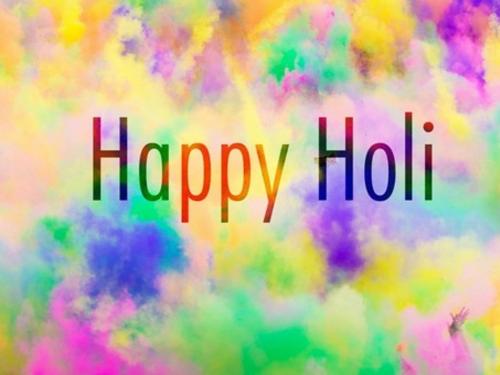 The erstwhile Royal community of Rajasthan have their own way to celebrate Holi with the locals. On this day, members of the royal family mingle with the commoners. In earlier times, this occasion was marked by a grand display of equestrian skills by the royal princes. Even to this day, men of the royal family emerge out on their steeds to throw colors on each other and get drenched in water.
Dhundh & Holi in Jodhpur
In Rajasthan, Dhundh is a ritual (Hindu ceremony) to be performed on all children who are less than one year on Holi. The child is married to the Holika after the burning of holi. Then in the evening, people (called Gerias) come to the child's paternal home. The Gerias dance around the child who is seated in the lap of his relatives on the Bajotia (a wooden seat) and beat on a cloth used to cover the child. The child's family gives sweets to the Gerias.